Providing data to decision makers
Local people who are developing the vision for natural resource management and wildlife connectivity in their communities can take advantage of Staying Connected Initiative programs that translate regional connectivity science into local action.
The first step is often engaging residents in an appreciation of their natural history.
Talks and outings that educate on wildlife movement, local natural history, and citizen science programs to track wildlife along roadways can engage community members and equip them with the knowledge and tools to effectively contribute to local planning efforts. Local engagement efforts by SCI partners have also sparked the formation of numerous community groups that work to address connectivity within the Northern Appalachians / Acadian ecoregion.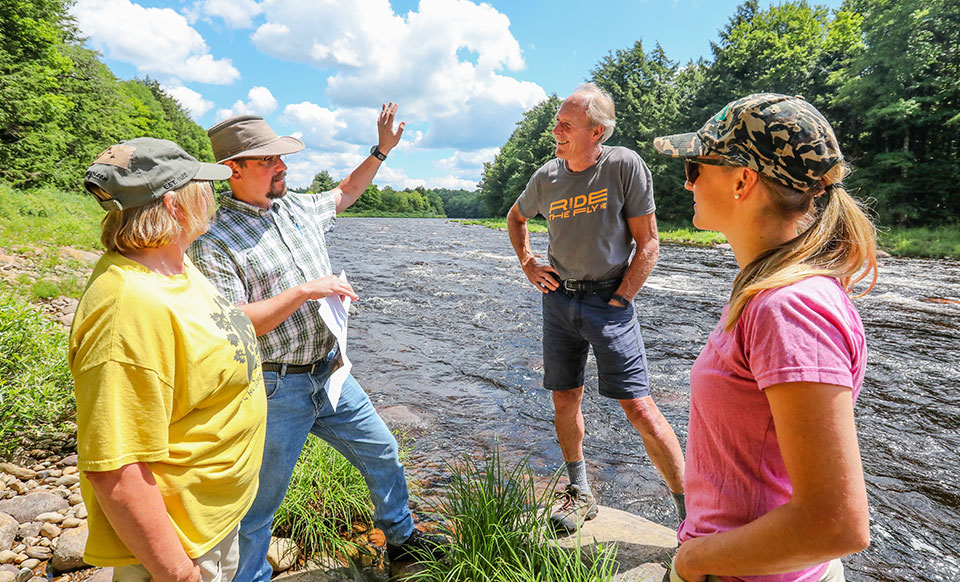 SCI supports and promotes the capacity of individuals and community groups in a variety of ways, including organizing events to build enthusiasm and interest in connectivity conservation, participation in public hearings, resulting in improvements to zoning bylaws to protect wildlife habitat, and hosting "Community Values Mapping" workshops to identify places in the local landscape that are valued by local residents for various reasons (e.g., wildlife habitat, recreation, aesthetics, etc.).